A Pondl 'Frame' of Mind
PONDL Winery began with a simple concept: make good wine, create something special, and share it with others! PONDL (PON'DL) taken from the initials of it's two founders, Pat O'Neill and David Lujan Jr., is testament to what happens when an innocent hobby gets out of control.
As the winemaker, Pat's idea was to make beautiful wines for all those who love wine and for all those who have yet to taste wine. David, on the other hand, wanted to create something unique – visually stunning, classy yet sexy, and above all – FUN! This earned him the title of the 'Marketing Guy'.
We believe we have captured both our visions with PONDL Winery.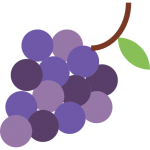 FRIDAY NOVEMBER 29TH, 2019
2-5 pm. in the tasting room
It's that time of year! We are bringing back our Warm Up & Chill Out Parties.
Every year it's a party in the tasting room!
Please join us Black Friday and warm up with hot mulled wine while you chill out to classic rock, folk, country, oldies & 90's hits from
"Guitarist & Entertainer" William Sconce
Hope to see you there! Cheers!!
Fall/Winter Hours:
Fri – Sun 12 PM to 5 PM