A Pondl 'Frame' of Mind
PONDL Winery began with a simple concept: make good wine, create something special, and share it with others! PONDL (PON'DL) taken from the initials of it's two founders, Pat O'Neill and David Lujan Jr., is testament to what happens when an innocent hobby gets out of control.
As the winemaker, Pat's idea was to make beautiful wines for all those who love wine and for all those who have yet to taste wine. David, on the other hand, wanted to create something unique – visually stunning, classy yet sexy, and above all – FUN! This earned him the title of the 'Marketing Guy'.
We believe we have captured both our visions with PONDL Winery.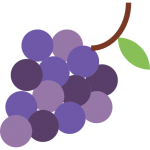 It's A Triple Celebration!!
**MARK YOUR CALENDARS FOR SATURDAY MARCH 14TH, 2020**
We invite you and yours to help us celebrate the eight year anniversary of PONDL Winery, as well as the birthday of our wine maker Pat, who passed away in May 2018, and of course St. Patrick's Day!! Let's honor these significant events with our annual "Triple Celebration"! There is no admission fee to this event, just our way of thanking you for your support over the last seven years. There will be a special new wine release, corned beef & cabbage, Mom's potato salad and live music from "The Rhythm Section" singing acoustic covers! So bring your lawn chairs and join us in the picnic area from 2-5 pm.
~ Signing off from the purple barn! Cheers!
Spring/Summer Hours:
Fri – Mon 12 PM to 6 PM